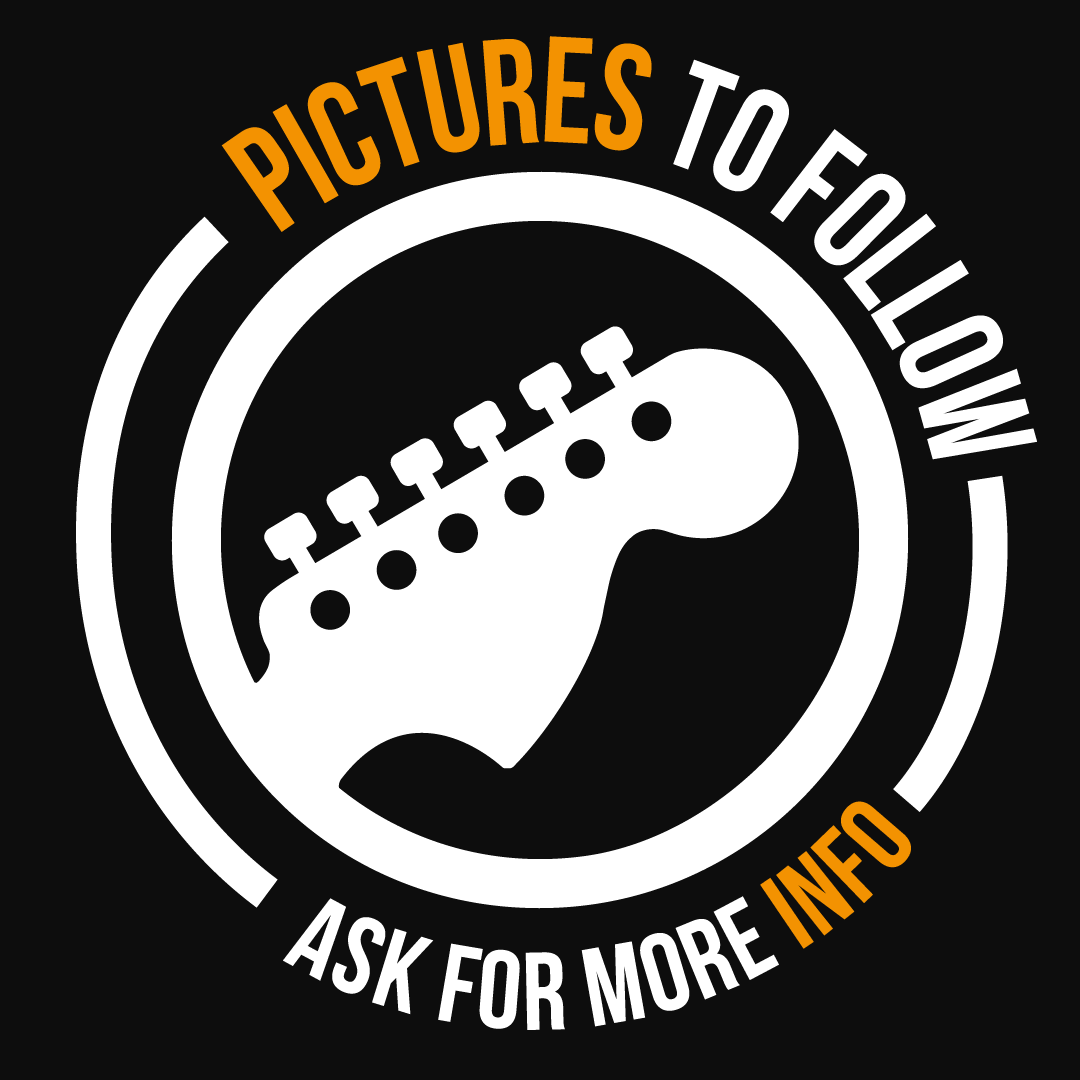 The Teisco Delay celebrates everything beloved about analog delays — dark, warm repeats and the ability to cascade your signal into oblivion. With up to 600ms delay time, a rich Modulation section and a Direct Out for the ultimate tone chasers who want to run wet/dry rigs, the Teisco Delay is a bold step into the world of experimental analog delays. This pedal comes in a premium zinc housing, with recessed screws, removable feet and a textured base for stronger velcro-sticking.
Discontinued
(?)
This product is no longer in stock and unfortunately can no longer be delivered. Use our search function to look for one of our other great products. Do you have questions? Feel free to contact us via our email/chat at the bottom right of the screen or call +31 (0)85 303 06 40
This product is discontinued
The item on this page is displayed for reference only and has been discontinued. Check out our great alternatives below, use our search bar, or start a chat with one of our agents via the bottom right corner of our site.
Want to see this product in person?
You can view, play and listen to this and 1000s of other products in our store!
CLICK HERE TO SCHEDULE YOUR PERSONAL APPOINTMENT!
The Teisco Delay celebrates everything beloved about analog delays — dark, warm repeats and the ability to cascade your signal into oblivion. With up to 600ms delay time, a rich Modulation section and a Direct Out for the ultimate tone chasers who want to run wet/dry rigs, the Teisco Delay is a bold step into the world of experimental analog delays. This pedal comes in a premium zinc housing, with recessed screws, removable feet and a textured base for stronger velcro-sticking.

Delay

Controls: Level, Feedback, Time, Modulation Depth and Rate, Fast/Slow Switch, Direct Out
Power: Standard 9V DC with 2.1mm center-negative barrel
Current: 19mA
Switching: True bypass
Dimensions: 94 x 132 x 31.4 mm (w/o feet, 32.8 mm w/ feet)
| | |
| --- | --- |
| Condition | New |
| Brand | Teisco |
| Dropshipped product | Yes |
FREE setup for every guitar bought
Visit our store in Holland
2 years warranty on new items
6 months warranty on pre-owned items
We

♥

to setup the way YOU prefer!
Contact us with special preferences